Tonight is the night to leverage on the cosmic forces – Super Moon – how to send your intentions out there:)
Hi Guys:)
Special night tonight, the moon is the biggest, the brightest in the entire 2012 tonight. It presents an unique opportunity for us to really focus and send out intentions out to the field of consciousness.
If you want a scientific explanation, it will just give you stats and some dry facts on what happens on that day, but this blog is all about you harnessing your inner power, so im going to give you some spiritual pointers on what you can do to leverage on the lunar power.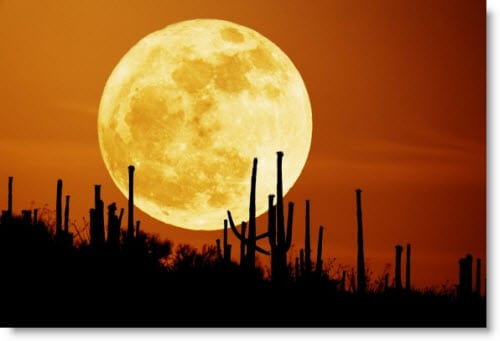 Full Moon is the time of power to fulfill your spiritual and material desires. There are different "recipes" what to do to increase your chances of manifestation throughout different cultures:) I'm going to play little white magic with you and help you with abundance – world is in financial crisis, most people's finances are in rather bad shape, so little white magic, won't harm anyone:)
The key to everything in life is the feelings towards what you do, as my book in writing says "How you feel is Everything" and it is so true, think about it, if you believe something to be true you act according to your beliefs, if you don't, then what's the point in trying, if you already at the start sabotage yourself, it doesn't take a rocket scientist to tell you, your intentions simply will not come true. If you haven't had a chance to view my "Science behind the power of belief" video training, have a look and there might be something, that will open your mind to this knowledge and you will feel empowered and understand, that "whatever your mind can conceive and believe, you can achieve". I could give you 1000s of example to confirm, that, but better go to my free video training series at www.Mindset-Academy.com to get into it.
This blog is about how to leverage on the power of the moon and it's tonight, so time is a wasting:) Let's start. First thing you need to do is to decide to believe, that the ritual you are about to perform is to bear fruit, otherwise, don't bother, stick to you traditional goal achievements methods. Mind you though, what's the harm in believing and trying, if anything it can only aid and enhance what you already do.
Ok, sooo:) According to vedic tradition – During full moon as the divine energies are at their pick you can expect maximum support for you financial goals from the Goddess of Wealth Lakshmi, in order to receive it, you need to introduce certain vibration into your energy field, so that it can open a powerful vortex and dissolve your scarcity consciousness and bring the vibrations of abundance to your life.
BTW – should you be skeptical about that, know, that everything is energy vibrating at different frequencies and what we get in life is the imprint of our vibrational pattern, and yes…this is science I'm talking here, for more facts and scientific proof go to Mindset-Academy as mentioned before.
So, agree for the sake of argument, that you are willing to try and introduce vibrations of prosperity in your life, in order for that to happen start tonight when the moon is at it's peak of power by chanting quantum sound "Shreem Brzee" to invoke cosmic force of wealth. Shreem is the seed sound of Goddess Lakshmi and Brzee is the sound that brings wealth consciousness, if you are interested in more details and different mantras for different manifestations, visit Pillai Center for Mind Science, institute founded by Dr Baskaran Pillai, an international teacher, spiritual leader and scholar-mystic from Southern India.
The sound must be repeated 108 times, why 108 times, well there are many theories and each has the number 8 in it, you can repeat 108 times, 1008 times, 10 008, 100 008 and the ultimate goal is 1 000 008, actually that's what I'm going for. I calculated if I chant 10 008 every day ( which take me 2 hours from 5-7 am – most amazing experience when the sun rises:)) after about 3 months, i will achieve the magic culmination of 1 000 008 – I will report on the results:)
Ok, but why 108, 108 represents a special number, it is considered sacred. There are 108 main energy lines that radiate from the heart chakra, the sun is 108 times the diameter of the earth, and the number 8 within itself represents infinity and wealth and abundance, so makes sense – why not 1 888 , well i guess I'd need to ask Dr Pillai when I meet him, I'll get back to you on that one:)
So, trust you heart, and I can guarantee it is very pleasant experience and once you are done you feel wonderful, you body vibrates really high and your attracting power definitely increases, so get rid of doubt and do yourself a favor and have fun with it, if you are couple, it can be a super nice experience, sit in a quiet room, light some candles, play some delicate soft music in the background, or even better if you can sit outside and look at the moon, go out, then close your eyes, visualize your intentions and start chanting "Shreem brzee" 108 times takes only about 3 minutes, so I'd go for at least 1008 times:)
Oh, and btw, if you go and Google it, you will find plenty of articles and explanation, but do not let yourself be mislead or start doubting, the answers that are real are within and best ask your questions at the source at Dr Pillai's center, people have their own versions, but he is the one who actually came up with this as it was revealed to him by unlighted beings, so i don't know how about you, but i prefer to get my knowledge at the source:)
So, here is the timetable for you not to miss the full moon, allow nature to help you out:
I'm in Europe, so full moon occurs exactly at 5.36 in the morning on the 6th of May in my time zone – CET, here is the time table for you time zones:
The next full moon will be:
Sunday * 6th May 2012 * 05:35:06 am
Central European Summer Time (CEST)
Moon sign: Scorpio 16° 01′
In other time zones:
SYDNEY = Sunday * 6th May 2012 * 01:35:06 pm (AEST)
TOKYO = Sunday * 6th May 2012 * 12:35:06 pm (JST)
BEIJING = Sunday * 6th May 2012 * 11:35:06 am (CST)
DELHI = Sunday * 6th May 2012 * 09:05:06 am (IST)
MOSCOW = Sunday * 6th May 2012 * 07:35:06 am (MSK)
BERLIN = Sunday, 6th May 2012, 05:35:06 am (CEST)
LONDON = Sunday * 6th May 2012 * 04:35:06 am (BST)
RIO = Sunday * 6th May 2012 * 12:35:06 am (BRT)
NEW YORK = Saturday * 5th May 2012 * 11:35:06 pm (EDT)
MEXICO CITY = Saturday * 5th May 2012 * 10:35:06 pm (CDT)
LOS ANGELES = Saturday * 5th May 2012 * 08:35:06 pm (PDT)
HONOLULU = Saturday * 5th May 2012 * 05:35:06 pm (HAST)
May Abundance Be Yours, With Love & Light, NataliaPH