Our deepest fear is of our GREATNESS
Hi Guys,
I just love this quote by Marianne Williamson from A Return To Love: Reflections on the Principles of A Course in Miracles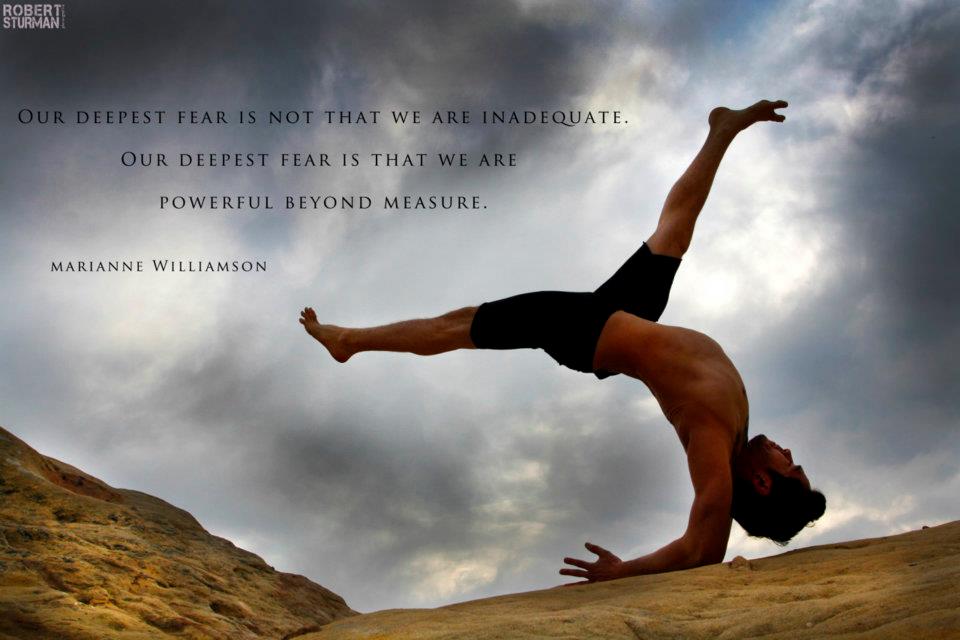 Our deepest fear is not that we are inadequate,
but that we are powerful beyond measure.
It is our light, not our darkness, that frightens us.
We ask ourselves, Who am I to be brilliant,
gorgeous, handsome, talented and fabulous?
Actually, who are you not to be?
You are a child of God.
Your playing small does not serve the world.
There is nothing enlightened about shrinking
so that other people won't feel insecure around you.
We were born to make manifest the glory of God within us.
It is not just in some; it is in everyone.
And, as we let our own light shine, we consciously give
other people permission to do the same.
As we are liberated from our fear,
our presence automatically liberates others."
It is such profound truth, that so many people sell themselves short, they doubt, they fear, they are programmed to believe that their life is not theirs to live. I have decided a long time ago, that I will do something worthy, that I will contribute somehow to the lives of others and I've been on the path of self discovery for quite sometimes, thru all sort of challenges. Now, the time has come for me to share my message and share it with people in strong believe, that I can help those who want to help themselves and let their light shine.
Mindset-academy enrollment are just around the corner, coming up very soon:)
With Love and Light
NataliaPH