My Favorite Quotes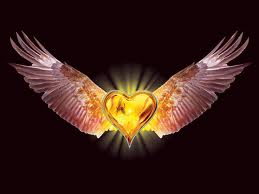 "We are what we repeatedly do. Excellence, therefore, is not an act, but a habit."
Aristotle
v  
"You honor the universe by having a good time in"
Anonymous
v  
"I don't come to bow, I come to conquer."
Bob Marley
v  
"The most wasted of all days is one without laughter."
E. E. Cummings
v  
"Be the change that you want to see in the world"
Gandhi
v  
We make a living by what we get. We make a life by what we give."
Winston Churchill
v  
LIVE like it's your last day on earth, LOVE like you've never been hurt, DANCE like nobody's watching, WORK like you don't need the money, SING
v  
To succeed in life, you need 3 things: a wishbone, a backbone and a funnybone."
Reba McEntire
v  
If you are patient in one moment of anger, you will escape a hundred days of sorrow Chinese proverb
v  
The brave don't live forever, but the cautious don't live at all."
Dahara
v  
"Put your guts on the line every day and your dream will come to life"
Tony Robbins
v  
"There is no remedy for love but to love more."
Henry David Thoreau
v  
"Without energy, there is no passion" Tony Robbins
v .
"Life is not about waiting for the storm to pass, Its about learning how to dance in the rain."
v  
"People will never give u respect for what you're ABOUT to do"
Tony Robbins
v  
"You are never given a wish without also being given the power to make it true. You may have to work for it however."
Richard Bach
v  
"The world reflects what you need to see, not only what you want to see."
Anonymous
v  
"Winners take imperfect action while losers are still perfecting the plan."
Gina Graves
v  
"Apparently there is nothing that cannot happen today."
Mark Twain
"Somebody is n the hospital begging God for the opportunity u have right now. Step into your moment."
TD Jakes
v  
"Management is doing things right; leadership is doing the right things."
Peter F. Drucker
v  
"Insanity in individuals is something rare, but in groups, parties, nations and epochs it is the rule"
Friedrich Nietzsche
v  
Size Doesn't Matter.The size of a goal isn't relevant to the world's most successful people What matters is whether it matters to.
v  
It takes no guts to be skeptical, it takes guts to believe. To put yourself on the line. To take action & risk failure & ultimately to succeed
v   
"All that is not given is lost"
Indian Proverb
"Poor quality is remembered long after low prices are forgotten."
Charles Rolls
co-founder of Rolls-Royce
v  
Any man who can drive safely while kissing a pretty girl is simply not giving the kiss the attention it deserves."
Albert Einstein
v  
The purpose to life is a life of purpose
Robert Bryne
v  
The only impossible journey is the one you never begin.
v  
Dream as if you will live forever, live as if you'll die today.
James Dean
v  
"Identify your problems but give your power and energy to solutions."
Tony Robbins
v  
You live longer once you realize that any time spent being unhappy is wasted.
Ruth E. Renkl
v   
"Your imagination is your preview to life's coming attractions"
Einstein
v  
"People are always blaming circumstances for what they are. But the people who get on in this world are those who get up and look for the circumstances they want, and if they can't find them, they make them."
George Bernard Shaw
v  
"The diamond cannot be polished without friction, nor the man perfected without trials."  Chinese Proverb
v  
If you believe in your dreams, they may come true,
If you believe in yourself , your dreams will come true"
v  
"What this power is, I cannot say. All I know is that it exists."
Alexander Graham Bell
 "Whatever the mind of man can conceive, it can achieve."
Napoleon Hill, W. Clement Stone
v  
"Act as if you have already achieved your goal and it is yours."
Dr. Robert Anthony
v  
"Choices, not chance, determine our destiny."
v  
"Just don't give up trying to do what you really want to do. Where there is love and inspiration, I don't think you can go wrong."
Ella Fitzgerald
v  
"The highest reward for our labor is not what we get from it, but what we become from it."
v  
"The secret of making something work in your lives is, first of all, the deep desire to make it work: then the faith and belief that it can work: then to hold that clear definite vision in your consciousness and see it working out step by step, without one thought of doubt or disbelief."
Eileen Caddy
v  
"If you don't set a baseline standard for what you'll accept in life, you'll find it's easy to slip into behaviors and attitudes or a quality of life that's far below what you deserve."
Tony Robbins
v  
"You never achieve real success unless you like what you are doing."
Dale Carnegie
 v   
"Look at a day when you are supremely satisfied at the end. It's not a day when you lounge around doing nothing; it's when you've had everything to do, and you've done it." Margaret Thatcher
v  
"The Person having fun will always out perform the person who works out of a sense of duty.A complaint has two dimensions: 1) content and 2) feelings. Focus on the feelings, and things get worse."
v  
"The time/value ratio: Is what I am doing now worth the time it's taking me to do it?"
v  
"Abundance is not something we acquire. It is something we tune into."
Wayne Dyer
v  
"You can't expect to prevent negative feelings altogether. And you can't expect to experience positive feelings all the time. The Law of Emotional Choice directs us to acknowledge our feelings but also to refuse to get stuck in the negative ones."
Greg Anderson
v  
"Each one of us has a fire in our heart for something. It's our goal in life to find it and to keep it lit."
Mary Lou Retton
v  
"If we don't have a goal to get us to a predetermined target, we begin to mistake activity foe achievement."
v  
"The great lessons in life are learned in adversity."
"Every thought we think is creating our future."
Louise L. Hay
v  
"You can learn new things at any time in your life if you're willing to be a beginner. If you actually learn to like being a beginner, the whole world opens up to you."
Barbara Sher
v  
"Either you love people and use things, or you love things and use people."
"A man can get discouraged many times but he is not a failure until he begins to blame somebody else and stops trying."
John Burroughs
v  
"People are more convinced by the intensity of your beliefs than by the soundness of your reasoning."
v  
"It is not in the stars to hold our destiny – but in ourselves."
Shakespeare
"If everything seems under control, you're just not going fast enough."
Mario Andretti (racecar driver)
v  
"The Barriers within us hinder us more than the barriers outside of us."
Lou Tice
v  
A leader is "A person who carries out a decision long after the emotion of making the decision has passed."
v  
"He only earns his freedom & his life who takes every day by storm."
Goethe
v  
"I've had one of the luckiest situations ever – but I've learned that only through focus can you do world class things – no matter how capable you are."
 Bill Gates, Fortune Magazine, July 8, 2002.
v  
"He or she who has enough why, will bear almost any how"
Nietzsche
"Dream lofty dreams. And as you dream, so shall you become. Your vision is the promise of what you shall someday be."
James Allen
v  
"Your success is a choice."
Rick Petino
v  
"The root of the meaning of the word succeed simply means to 'follow through'"
F.W. Nichol
v  
"True character is the ability to stay focused on your goals long after the mood in which they were created has passed."
Boyd Matheson
v  
"There's no grander site in the world than a person fired with great purpose dominated by one unwavering aim"
Orison Swett Marden
v  
"Enthusiasm is contagious. Start an epidemic."
v  
"Good work is never done in cold blood, heat is required to forge anything. Every great achievement is the story of a flaming heart."
A.C. Carlson
v  
"When your heart is in your dream, no request is too extreme."
Jiminy Cricket
v  
"You can't leave footprints in the sands of time if you're sitting on your butt. And who wants to leave buttprints in the sands of time?"
Bob Moawad
v  
"If I had a formula for bypassing trouble, I wouldn't pass it around. Wouldn't be doing anybody a favor. Trouble creates a capacity to handle it. I don't say embrace trouble. That's as bad as treating it as an enemy. But I do say, meet it as a friend, for you'll see a lot of it and had better be on speaking terms with it."
Oliver Wendell Holmes Jr
v  
"A goal is a planned conflict with the status quo."
 Hyrum W. Smith
"Each time a person stands up for an ideal, or acts to improve the lot of others, he sends forth a tiny ripple of hope, and these ripples build a current that can sweep down the mightiest walls of oppression and resistance."
Robert F. Kennedy
v  
"When you come to the edge of all the light you know, and are about to step off into the darkness of the unknown, faith is knowing one of two things will happen: there will be something solid to stand on, or you will be taught how to fly."
 Barbara J. Winter
v  
"The key is to keep company only with people who uplift you, whose presence calls forth your best."
Epictetus
v  
"If we would all do what we are a capable of doing, then we would amaze our selfs."
v  
"The Force is within you. Force yourself."
Harrison Ford
v  
"The greater danger for most of us is not that our aim is too high and we miss it,but that it is too low and we reach it."
Michelangeo (1475-1564)
v  
"Throughout the centuries there were men who took first steps down new roads armed with nothing but their own vision"
Ayn Rand
v  
"The core of your personality is your self-esteem, 'How much you like yourself.' The more you like and respect yourself, the better you do at everything you attempt."
Brian Tracy
v  
" If I want to succeed in helping another human towards a certain goal I must first find her where she is and start from there. If I can't do that I will only cheat on myself believing in helping others. To be able to help someone I need to understand more than she does, but first of all I need to understand what he understands. If I'm not able to do that it doesn't matter that I know more and are more competent."
Sören Kierkegaard 1859