And…here we are again, the wonderful Christmas season
is upon us.
Pheeeww, I see it's been a while since I wrote my last blog post!
I have a very good explanation, I've been creating something cool and I will let you know soon what…
Now, Christmas Time!
Here, in sunny Spain, without snow the aura isn't really
christmassy, but…true Christmas spirit is not about
the weather, presents, it is about love and connection.
I hope that you find yourself with those you love,
sharing these wonderful moments and taking those
feelings and cultivating them all year long:)
Here is a sweet, little Christmas poem I found for
you, it does have a really nice
Christmas spirit in it.
Here is it: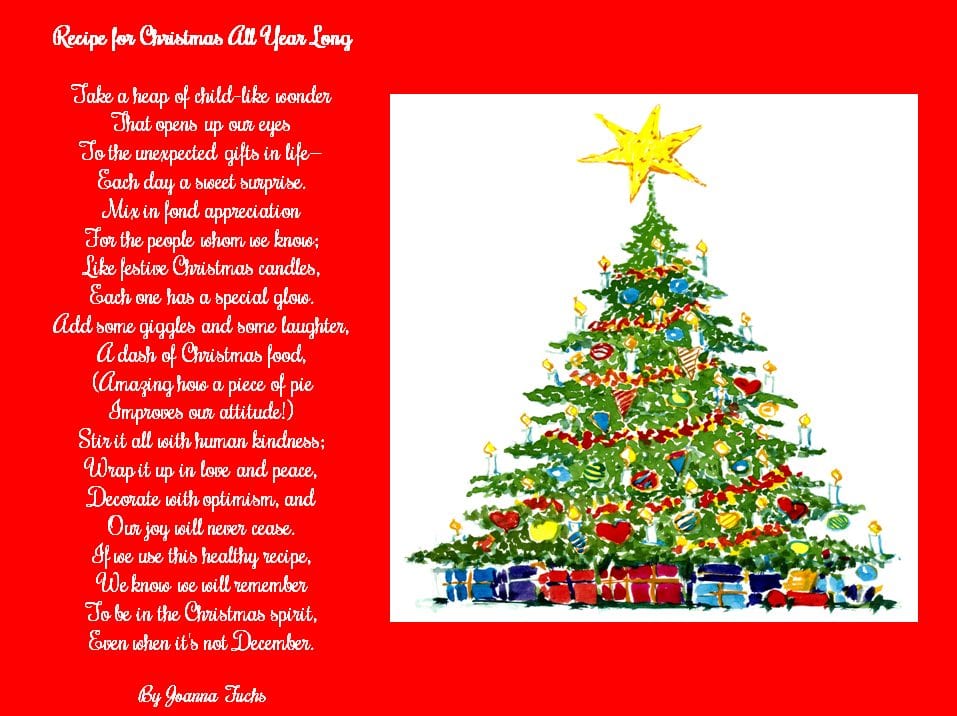 "Recipe for Christmas All Year Long
Take a heap of child-like wonder
That opens up our eyes
To the unexpected gifts in life—
Each day a sweet surprise.
Mix in fond appreciation
For the people whom we know;
Like festive Christmas candles, Each one has a special glow.
Add some giggles and some laughter,
A dash of Christmas food,
(Amazing how a piece of pie
Improves our attitude!)
Stir it all with human kindness;
Wrap it up in love and peace,
Decorate with optimism, and
Our joy will never cease.
If we use this healthy recipe,
We know we will remember
To be in the Christmas spirit,
Even when it's not December."
By Joanna Fuchs
There you go!
Good, I will be announcing an exciting, new project soon and in the meantime LET'S ALL ENJOY CHRISTMAS TIME!
Much Love,
Natalia PH