Bright SunShiny Day:)
Good Morning Everyone:)
It's 5.18 here and I have never been more awakened in my life, I have such clarity of mind, it's amazing, I love it:)
For you to have a great start of the day, here's a dedication:)
Tune in and have a Day of Wonders:
BRIGHT SUNSHINY DAY Be smart and mimic the SUNFLOWERS follow the sun always, follow the light and you will have the most amazing days in your life and you can make it happen now:)
Today is SunDay, what better day to start???
Next Sunday the 15th of January, I'm starting new series of webinars "NEW PH of The World – Love Vibrations" you definately want to listen in and hear how You can tune into these vibes and start creating your dreams right here, right now.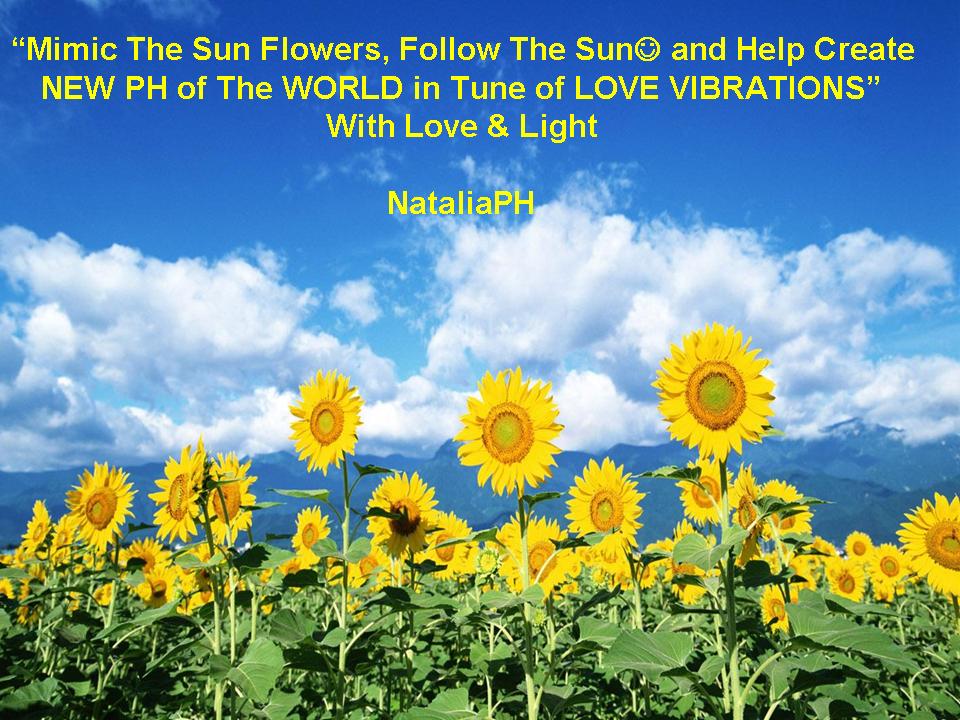 I'm off to the airport, my parents are smart:) they decided to "follow their bliss" and go to Sunny Canary Island and spend a relaxed week over there as right now the weather here is shell we say:) rainy and wintery, so can't change the weather, but you can change the place you are currently at, so they embark on a nice journey and mind you my parents are normally not just spontaneous vacationers, well it seems like they are going to start to live fully in 2012:) I'm very happy for them.
Ok, peeps, when you wake up, have a Lovely, Joyous Day
With Love and Light
NataliaPH