What a Wonderful Day!
Hello Guys:)
And here we are – February, the month of love:) some say it's May, but hey as far as I'm concerned every month, every week and every day is the time to love and show it:)
I was sooo surprised to find out today, that Ralph Marston – whom I often quote here via my lovely Friend and partner Magzz is actually living nowadays in Texas, wow I imagined him as this mysterious author from past century:)
I actually sent him a message via his page to say thank you for all the wonderful inspiration:)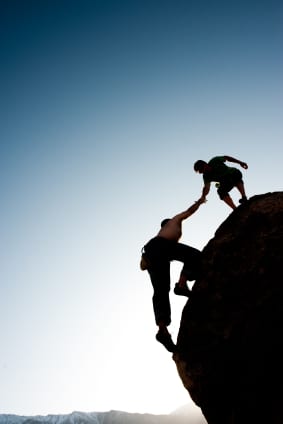 Here is one about "Success of Others", Magz sent it to me the other day, as this is exactly what we are about, helping others help themselves and we rejoice in their successes. The better they do, the better we do, whether its via our networking business or coaching practices, we love it when people improve their lives and become healthier, wealthier and happier:)
It is our mission and passion to help change the PH of this world to a beautiful balance of love, peace and harmony, so that this planet can once again vibrate with high, positive, life affirming vibes of love:) Some are laughing at us, thinking we are crazy, but hey – "be the change you want to see in the world" and this is certainly not about Polly Anna factory, this is about happy people walking on this planet living successful, abundant, purposeful lives, not running around in rat race, being controlled by others and living other people's expectations. No, this is about creating a new world of cooperation, respect to differences and thriving human beings.
I want to wish you a beautiful day and here is a great inspiration from Ralph again:)
"Some people see those who have achieved great success, and they respond by becoming envious. Others respond by becoming inspired and committed to reaching even greater goals of their own. Some people respond to the success of others by trying to take it away or minimize it in some way. Others realize that their efforts are far better spent in creating their own success.
Another person's success does not in any way diminish your prospects. In fact, the more people there are who are truly successful, the more opportunities you have to succeed. No one who thrives at the expense of others will continue to thrive for long. For true and lasting success comes only to those who provide positive and useful value to others.
The success of your neighbor is your success too. For it makes even more possibilities available to you. Let the success of others positively inspire you. Then go ahead and become an inspiration yourself."
Wishing you a beautiful day filled with loads of success,
Love and Light,
NataliaPH