"There is a Giant Within You – You are Magnificent"
Good Morning Everyone:)
Let's start a day with this beautiful message from one of our FB friends, it's absolutely amazing and so empowering, read it and spread your wings:)
"There is a giant within you
that only needs to be chiseled
out of you
There is knowledge in your heart
that you can do anything but that
small little voice in your head
stops you from accomplishing life's
greatest achievements

Two years ago my physical form was
in personal foreclosure, on the brink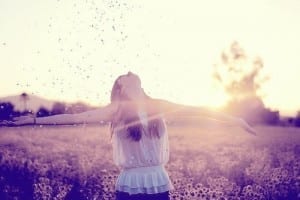 of bankruptcy but I quieted that little
voice and started chiseling away
Never let the small temporary circumstances
enslave your mind
Ridicule, rejection, depression, anger
were all part of that journey.
Abundance, gratitude and joy came later.
There were many who doubted me, there will
be many who doubt you. If the little voice
in your head is not serving you, quiet it
and let the noise of your actions choke it
If you have the capacity to read this message,
to post on facebook, to comprehend my words
today, you have the ability to take control
of the circumstances of your life
Envy those of success and you are doomed never
to become one of them
Hate those of wealth and you fulfill the keeping
of your circumstances the same
Those of you in my team. I bow to you, I humbly thank
you and am honored beyond words that you chose to
spend your precious time and heart with me
There is a tiger within you. A hurricane of power.
A galaxy of star moments that are dying to burst
into and out of your memory and senses.
You are unlimited, you are most powerful but only
if you choose to be. Sever the ties of those that
don't serve your most beautiful light within you"
Written by Ray Higdon
With Love and Light
Natalia PH