The Union of NataliaPH and AntiAgeingScience.Info on the historic date of 11 11 11
Hello Everyone:)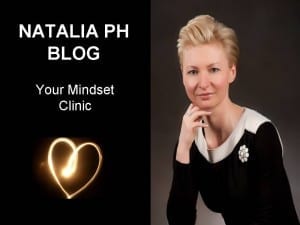 Today, on this very special date of 11 11 11, for me wonderful combination of numbers, positive energy just vibrates with such power I needed to act on my inspiration:)
Remember to always take inspired action, when you're being called to it:)
First off, I would like to announce, the union between 
Natalia PH blog
, where I focus on the matters of the mind and my 
AntiAgeingScience.Info
 facebook page, the latter is all about physical body, health, vitality and very widely understood concept of anti ageing.
I have decided to combine both as I believe in order to truly achieve absolute happiness, one must satisfy, and understand many different aspects of our being and for some it might be purely physical for others spiritual, yet I'd love to open people's eyes to both worlds, as in fact, the more you'll read about it, the more you'll see that one and the other are inseparable.
To get the most in life, to fully enjoy it, and embrace it, one needs to nourish both body and the mind and thru these portals, you'll have an access to the best of these worlds, as the inspiration for the posts comes from very valuable sources and is to serve only your
well-being. You'll decide yourselves what is going to work for you and how you can benefit from it, nevertheless the purpose is clear here – to create more happier, healthier and wealthier individuals on this planet and thru these channels to truly spread the light of force for good.
Actually, there is also one more very important matter I want to point out, as people who are on their spirtual path, may have a comment about it:) as did I, initially.
Word – AntiAgeing – it is not the most fortunate term, as to achieve real balance in life, one must go with the flow, it should rather say ProYouth:) and that is the exact message behind my page, however being pragmatic, this is the word, that everyone uses and knows, thus to have the message heard, sometime one must communicate with the audience in terms, that are widely used in our society:) Please, take in, with the best intention behind it.
Last thing I'd like to say, with some humour here, in fact it gave me an outlook at the big picture as I was led to check something very curious, Natalia PH – yes it my name and my last name's initials. I investigated further though:) What does PH mean, well it "is a measure of the 
acidity
 or 
basicity
 of an  
aqueous solution
" and actual acronym "PH" stands for: "power, potential of hydrogen", the most powerful element in nature:) So, I'm thinking, all right:)
Let's do just that spread that message of force for good and balance people's bodies' and minds' PH:) To end, "nothing has a meaning, until you give it one", I just did give one to my mission and passion:) Have a wonderful day/evening, whenever this message reaches you.
With love and light,
Enjoy
Natalia
PS:I have updated "About me" on the blog, feel free to check it out and leave the comment.
Connect With Me On Facebook:)