Magnetism of Your Heart
Oh how beautiful it is here, im working from my room, and observing the sea, its really nice, snow, grey sky and grey sea – so monumental in its beauty, loving it.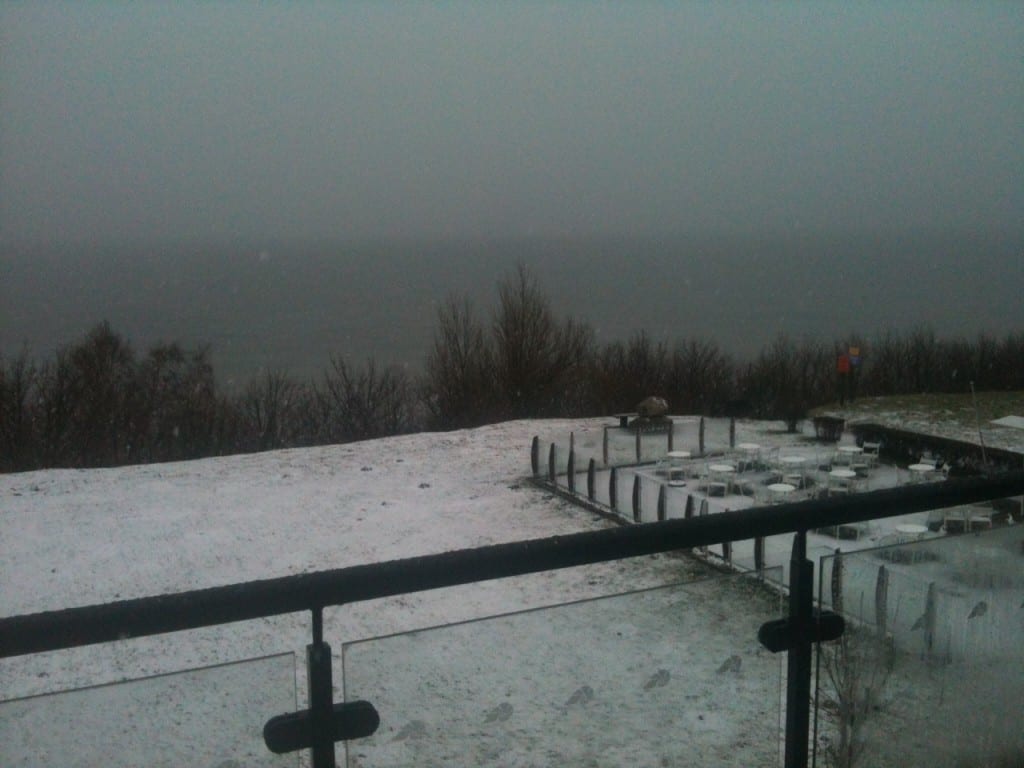 "The hotel is situated 40 m above sea level, just 40 m from the seashore. The surroundings are outstanding. It borders, among others, with the well-known Fox Ravine ("Lisi Jar"), where king Sigismund III Vasa landed in 1598 after a failed attempt to claim the Swedish crown. ( and as a priest said in church when i was marrying my Swede:) now our 2 greats nations unite) The Fox Ravine is a wonderful centuries-old beech forest, where guests can enjoy long relaxing walks ( my walk needs to be a bit postponed due to submitting of my video into Experts Academy contest, Oh that focus and the desire to achieve my purpose:)) and breathe fresh air smelling of the forest and the sea.
There is a picturesque gorge nearby with beautiful blossoming yellow/golden brooms and other amazing plants characteristic of the cliffy shores of Rozewie and Jastrzebia Gora – a charming nook which cannot be found anywhere else on this coast. The unique location of Hotel Faleza makes our guests' stay an unforgettable experience. The rooms boast a great view of the sea. Oh yes they do:) love it:)"
Actually the name derives from french Falaise -and translates to CLIFF, huh, i just had a image popping to my mind – *Wuthering Heights* i dont know, just something about that combo of shades of greys:) and of course the main character's name Heathcliff, ahhh, love that book.
Ok, im back to work, wishing you a beautiful SUN DAY:) always carry it in your heart, do you know that the heart is the center of your solar system and the brain is like Earth orbiting around it. Oh, i have a beautiful poem for you, just came to me, love it, it was put in my wedding invitations, here it is from e.e.cummings "i carry your heart in my heart" and when I hear late Heath Ledger reciting it, shivers go thru me, absolutely wonderful, i wish you experiencing same emotions as I do right now,
HERE IS THE WHOLE POEM:
"i carry your heart with me(i carry it in
my heart)i am never without it(anywhere
i go you go,my dear; and whatever is done
by only me is your doing,my darling)
i fear
no fate(for you are my fate,my sweet)i want
no world(for beautiful you are my world,my true)
and it's you are whatever a moon has always meant
and whatever a sun will always sing is you
here is the deepest secret nobody knows
(here is the root of the root and the bud of the bud
and the sky of the sky of a tree called life;which grows
higher than the soul can hope or mind can hide)
and this is the wonder that's keeping the stars apart
i carry your heart(i carry it in my heart)
Edward Estlin Cummings "
With Love and Light
NataliaPH – allow yourself achieve balance in your life ♥