Call To Live:)
Hi guys:)
I was browsing today and found a very striking photo today, it requires no comment, the author said it all.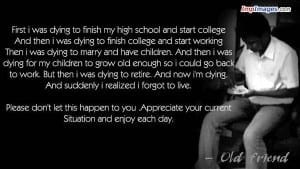 I wish you a wonderful Monday filled with joy and focus on what makes you feel good and alive.
Don't let life situations drag you down, life always happens, you can not control other people's actions or feelings, but you have the ultimate power to make you own choices and what you think and feel always makes you act certain way and that results in decissions, that are not always greatest if you don't feel good.
If you make just a little shift in your attitude and start appreciating what is around you, your thoughts and emotions will differ and so will the decissions you make…
With Love & Light
NataliaPH