"Be Glad"
Hello Everyone,
What a Beautiful Sunday, amazing blue sky, chilly, most amazing wintery day:) On a day like this it is just so easy to be happy and glad, I would like to share with you a beautiful poem from Christian D. Larson "Just Be Glad", very simple and very profound: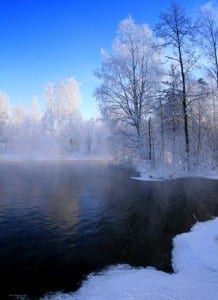 "Whatever you are, or whatever has happened, just be glad. Be glad because you are here. You are here in a beautiful world; and all that is beautiful may be found in this world…Just be glad, and you always will be glad. You will always have better reason to be glad. You will have more and more things to make you glad. For great is the power of sunshine, especially human sunshine. It can change anything, transform anything, remake anything, and cause anything to become as beautiful as itself. Just be glad and your fate will change; a new life will begin and a new future will dawn for you."
Gratitude, appreciation, joy, love are those feelings that you want to focus on and you are going to step into a different world, every day will be like a Sun Day and you will start enjoying every challenge as you will understand its lessons and that anything is possible in life, it's an infinite field of all possibilities and your life can be pure happiness if you choose it.
I'm going to go for a walk now and then go back to work, I love what i do, and it was not always the case, but day after day, week after week I've been making a conscious choice to BE GLAD, I wish you the same and have a wonderful day.
With Love and Light
NataliaPH